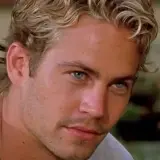 Universal has released a touching video tribute to Paul Walker that takes a journey through some memorable moments in the Fast & Furious films that he starred in.
The Paul Walker video tribute comes only hours after Universal officially announced that production on Fast & Furious 7 would be halted indefinitely as the cast and crew take time to grieve the untimely passing of Walker in a car accident this past weekend. There is currently no timetable for if or when the film will resume production as Universal continues to weigh their options before proceeding.
Take a moment to watch the Paul Walker video tribute below and consider purchasing Fast & Furious 6 on Blu-ray and DVD as a portion of each sale will help support Walker's non-profit Reach Out WorldWide organization.