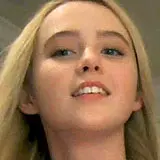 Paranormal Activity 4 has not reached its second week of release yet and already the Blu-ray and DVD is available for pre-order at Amazon.com.
The sequel from directors Henry Joost and Ariel Schulman, starring Katie Featherston and Kathryn Newton, won its opening weekend at the domestic box office with $30 million. That opening was successful enough for Paramount to green light Paranormal Activity 5 as well as a Latino spin-off for the spring, but is down considerably from the $50 million plus put up by Paranormal Activity 3.
The Blu-ray cover art for Paranormal Activity 4 confirms an unrated director's cut version will be included. We don't know how many additional minutes are in this cut yet and probably won't until a formal announcement with a release date is made. I would expect Paranormal Activity 4 to make its way into stores in February 2013.
Click here to pre-order Paranormal Activity 4 on Blu-ray and DVD combo for $24.99 at Amazon.com, 38 percent off the $39.99 list price.