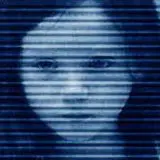 Paranormal Activity 3 from Catfish filmmakers Henry Joost and Ariel Schulman scared up monster business at the box office and will be taking the franchise's most recent success to Blu-ray and DVD on January 24, 2012. Sometime prior to that date, all three Paranormal Activity films will be available via digital download. In other words, Paranormal Activity 3 will be available digitally for download before it is available on disc.
The Paranormal Activity 3 Blu-ray release will include the DVD version and an UltraViolet digital copy. A new unrated cut will run 93 minutes, while the inclusive theatrical cut will clock in at 83 minutes.
The lone bonus feature for Paranormal Activity 3 on Blu-ray are 'Lost Tapes,' which will offer even more footage beyond the 10 minute tacked onto the theatrical version. How much additional footage remains to be seen.
Click here to pre-order Paranormal Activity 3 for a discounted price at Amazon.com.