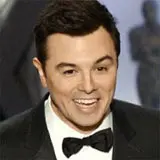 Hollywood's grand finale awards show won't be awarding any Oscars in February, 2014 as the Academy of Motion Picture Arts and Sciences and ABC have announced pushing back the telecast to March 2, 2014. While most of us won't even notice the delay, at least voting members will have an extra couple weeks to make their selections.
The reason for moving the 86th Academy Awards back is the arrival of the 2014 Winter Olympics that will be taking place in Sochi, Russia from February 7-23. It has become customary for the Academy to avoid any programming conflicts with the Winter Olympics every four years. As it so happens the next snowy installment of the Winter Olympics is next year.
Other awards shows are also making scheduling changes to avoid a potential ratings disaster brought on by viewers tuning in to the Winter Olympics. The Screen Actors Guild Awards have been moved up to January 18, 2013, leaving plenty of buffer before the Winter Olympics get underway.
The 2013 Oscars were hosted by Seth MacFarlane who publicly exclaimed the following day that it was a one-and-done deal and he had no interest in returning. Rumors are already swirling that Justin Timberlake is one of the top targets to host next year's Academy Awards soiree. Timberlake has seen a resurgence on the music scene with his latest single "Suit and Tie" and would be a "hip" choice to attract the 18-49 demo that MacFarlane's presence targeted.
Looking further into the future, the 87th Academy Awards are already locked into a more familiar February 22, 2015 date.