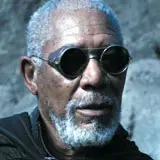 Oblivion starring Tom Cruise and Morgan Freeman, and directed by Joseph Kosinski, enjoyed a strong launch at the North American box office this past weekend with just over $37 million in ticket sales. That number exceeded expectations and points toward a successful home video launch a few months down the road.
It's still a long ways off from the Sci-Fi film's Blu-ray and DVD debut, but already Amazon.com is taking early Oblivion pre-orders in the wake of the strong bow. The Blu-ray edition is being marketed as a combo pack with DVD, a digital copy and UltraViolet, and is priced at $19.99.
We won't know the Oblivion Blu-ray and DVD release date for at least another month. Late July or August seems like a comfortable window to speculate given the common three-month window to release. The release date, details and cover art will be shared when they are made available.
Click here to pre-order Oblivion on Blu-ray combo for $19.99 at Amazon.com, 43% off the $34.98 list price.