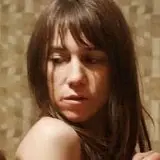 Lars Von Trier's controversial two-part film Nymphomaniac starring Charlotte Gainsbourg, Stellan Skarsgard, Stacy Martin and Shia LaBeouf will make its Blu-ray and DVD debut on July 8.
Rather than release Nymphomaniac Volume I and Nymphomaniac Volume II as separate Blu-ray and DVD releases, which was considered at one time, Magnolia Home Entertainment has packaged each film into one Blu-ray or DVD package: Nymphomaniac Volume I and II. It is important to note that this is the full 240-minute unrated and uncut version of the film and not the modified version that played in some territories.
Here are the bonus features Magnolia is including with Nymphomaniac Volume I and II on Blu-ray and DVD:
The Characters
The Director
The Sex
AXS TV: A Look at Nymphomaniac
Nymphomaniac: Volume I and Nymphomaniac: Volume II Trailers
Pre-order Nymphomaniac Volume I and II on Blu-ray at Amazon.com.