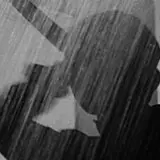 A&E is rolling the dice on a small screen prequel to Alfred Hitchcock's Psycho set at the infamous Bates Motel.
Carlton Cuse (Lost) and Kerry Ehrin (Friday Night Lights) have teamed up on the prequel that will explore the relationship between serial killer Norman Bates and his mother prior to the events of Psycho. Set in contemporary times, the series is reportedly a cross between the unusual pairing of Smallville and Twin Peaks.
Rather than go through the traditional pilot phase, A&E is high enough on the Bates Motel idea originally unveiled back in January that they are bypassing a pilot and moving straight to series with a 10-episode order. Casting and pre-production will get underway immediately with a premiere slated for sometime in 2013.
For Cuse, Bates Motel marks his first small screen creative endeavor since ABC's Lost. Cuse served as a showrunner on Lost and scripted well over a season's worth of episodes during the show's run.
Bates Motel will be joining A&E's two other scripted series, Longmire and The Glades, the former of which was recently renewed for a second season.
Source: THR