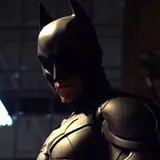 Some excerpts with Christopher Nolan's interview with Empire Magazine's Dan Jolin have hit the web and shed some light on a few lingering questions about the upcoming Batman 3 films.
First Christopher tells Empire that he is not currently attached to direct Batman 3 because his focus remains squarely on Inception. This interview was likely conducted at least a month ago – if not more – so it is widely assumed Christopher will take the reigns on Batman 3 once a deal is hammered out with Warner Bros. and Inception is in the rear-view mirror.
Christopher has already put time into Batman 3 in developing the basic plot with his brother, Jonathan, who is currently hard at work on the sequel. "My brother Jonathan is working on the screenplay, Christopher says. "We came up with a story that we are very exited about. We particularly like where we are taking the characters and what the ending is. There are things for me to be very exited about in addressing the characters again, but ultimately it always comes down to the script, and can we make a great film from this? That's something I will firmly be turning my attention to figuring out fairly soon. [This film will be] the ending of a story rather than infinitely blowing up the balloon and expanding the story."
As for what new characters we will see in Batman 3, Christopher remains tight-lipped. He did however confirm that Mr. Freeze is not the villain, and spoke for the first time about the potential for The Joker to return. "'No' says Nolan, emphatically and unhesitatingly. 'I just don't feel comfortable talking about it." So now the list of no-show villains stands at The Joker, Mr. Freeze and The Penguin. The odds of The Riddler appearing continue to rise.
Lastly, Christopher addresses the question of a possible crossover on film with Superman and Batman. Even if Christopher does not direct Batman 3 his fingerprints will be all over it. And of course, Christopher is overseeing the Superman reboot project being referred to as 'The Man of Steel.'
"Marvel are doing what they are doing and people will either respond to that really well or they won't, he continued. "It's not something I ever applied a blanket rule to, but Marvel characters are very different to DC characters….You've got to go back to that element of "What do I see when I close my eyes and think of Batman/Superman?" And for me a big part of that is their individuality. They are extraordinary beings in an ordinary world….they are two very different characters but there's an elemental feeling of power in the iconography of those characters. To me that's originally because they stood alone, I need to hang onto that in my imagining of them."
Looks like as long as Christopher is pulling the strings on Batman and Superman, their film universes will remain separate from one another.
Source: Comic Book Movie