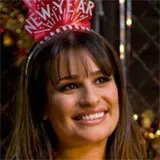 New Line and Warner Bros. will debut the Blu-ray and DVD versions of the ensemble sequel New Year's Eve on May 1, 2012.
New Year's Eve is the followup to the hugely successful film Valentine's Day from director Gary Marshall. Like Valentine's Day, New Year's Eve is all about intertwining love connections and stars seemingly half of Hollywood: Halle Berry, Jessica Biel, Jon Bon Jovi, Abigail Breslin, Chris "Ludacris" Bridges, Robert De Niro, Josh Duhammel, Zac Efron, Hector Elizondo, Katherine Heigl, Ashton Kutcher, Seth Meyers, Lea Michele, Sarah Jessica Parker, Michelel Pfeiffer, Til Schweiger, Hilary Swank and Sofia Vergara.
The Blu-ray version of New Year's Eve will come packaged with the DVD and UltraViolet versions as well. Expect a 1080p 1.85:1 and 5.1 DTS-HD Master Audio presentation. Bonus features are set to include:
Audio Commentary with Garry Marshall
The Magic of Times Square
New Year's Eve Secrets of the Stars
Jon Bon Jovi & Lea Michele Rock New Year's Eve
Deleted Scenes with Garry Marshall
Gag Reel
Check out the New Year's Eve Blu-ray cover art below, and be on the lookout for Amazon's pre-order link in the near future.