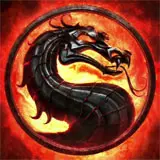 This morning Warner Bros. Interactive Entertainment and NetherRealm Studios have passed along a new character-centric trailer from next year's Mortal Kombat on Xbox 360 and PS3.
The heavily stylized trailer examines Scorpion and the beginnings of his rivalry with Sub Zero. It's short but a nice treat for Mortal Kombat – and especially Scorpion – fans to enjoy.
Mortal Kombat, being created under the direction of the franchise's create Ed Boon, is scheduled for release in March 2011. You can secure your copy of Mortal Kombat for Xbox 360 or PS3 at Amazon.com.