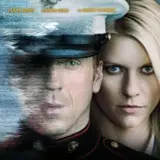 Showtime has released a new clip from Homeland, the new drama anchored to Dexter that follows a CIA team chasing domestic terrorism.
In the first clip, Claire Danes and her CIA companions debrief recently freed Sergeant Brody (Damian Lewis), a soldier missing in Afghanistan for approximately eight years. The idea of Homeland, at least the first season, is that Brody's time in captivity *may* have altered his allegiance, and Danes' character Carrie Mathison is the first to pick up on and pursue this possibility.
In the second clip, Carrie first learns about Sergeant Brody's safe return.
The Homeland series premiere, also starring Diego Klattenhoff, Maury Sterling and Morena Baccarin (V) is set for Sunday, October 2 at 10pm EST/PST on Showtime, immediately following the season six Dexter premiere.