Yahoo! Movies has published a pair of new character banners/posters from Warner Bros. Green Lantern film starring Ryan Reynolds and Blake Lively.
Featured on their own banners are Green Lantern aliens Kilowag, voiced by Michael Clarke Duncan, and Sinestro, played by Mark Strong. This is the best look we've had at either of these characters outside of stills snapped from the Green Lantern trailers or the extensive WonderCon footage.
Green Lantern flies into theaters on June 17.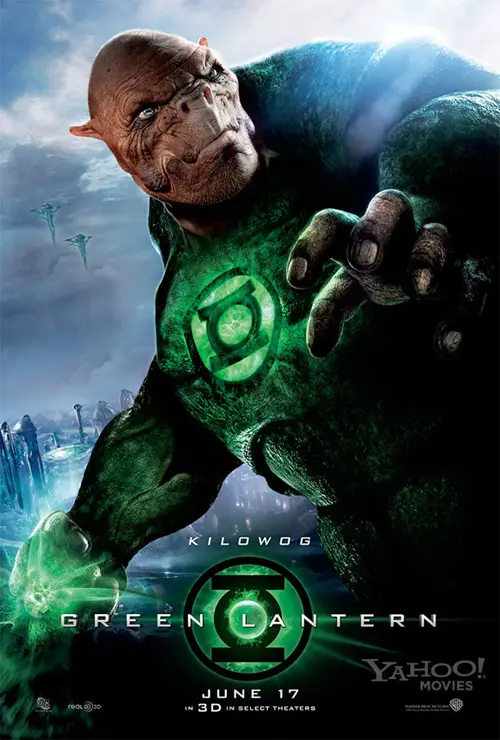 Source: Yahoo!