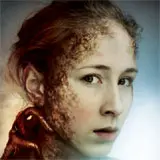 Tom Mason (eternally bearded Noah Wyle) and the 2nd Mass are returning for another fight against alien invaders in the second season of TNT's Steven Spielberg-producer series Falling Skies.
When we last saw Tom, he had agreed to board an alien ship in exchange for the unconditional freedom of his previously harnessed son Ben. The aliens are confused by the human resistance they have met and are hoping to glean information and who knows what else from Tom. Any father in the same situation would have made the same difficult choice to accept captivity and a strong likelihood of death to save their child.
EW has published a series of three new posters promoting Falling Skies: Season 2 that offer some new questions and confirm the obvious: Tom will be back with the 2nd Mass before too long. How it gets there is the real mystery we'll have to wait and find out.
The first poster has the tagline "Hold Your Ground" and features Tom, with his gun at his side, staring directly at a massive alien mech in the pouring rain. It's hard to tell if this is actually a scene from an episode or slapped together for promotional purposes only.
After the second poster featuring the 2nd Mass and bad boy John Pope is a third with an unknown teenage girl that has a new type of harness – or is that hand – on her back and shoulder, and an otherworldly growth on part of her face. Bonus points to anyone who can identify the girl if she appeared in Season 1. I am drawing a complete blank, but it has been many months since Season 1 aired.
Falling Skies: Season 2 kicks off on TNT beginning Sunday, June 17 at 9/8c.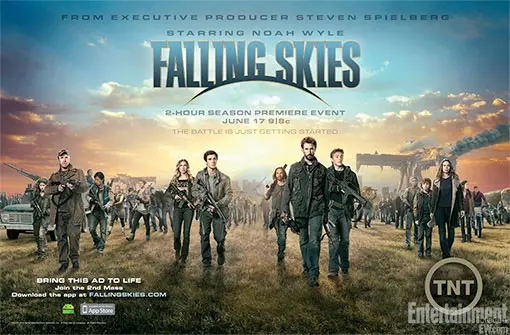 Source: EW