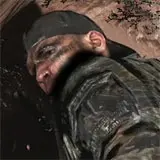 A second and superior trailer for Call of Duty: Black Ops has been released that tell us lies and deception will play a key role in the story that is set during the Cold War.
Speaking of cold, there's a great new scene of soldiers decked out in snow gear rappelling down the side of a building and busting through windows. Another scene shows a soldier dangling from a helicopter as it spins out of control, then he crashes through a window presumably right before the chopper crashes. There's more which you can take in and analyze below.
If you missed the first Call of Duty: Black Ops trailer, you can watch it here as well as peruse 33 high-res screen captures taken from it. The release date for Call of Duty: Black Ops is November 9 on Xbox 360, PS3 and the PC.
Secure a pre-order copy of Call of Duty: Black Ops on the platform of your choice at Amazon.com.