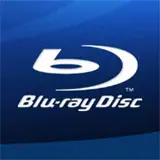 Today is Tuesday. The day studios unleash the majority of new Blu-ray Disc releases for the week to stores or your doorstep.
I've been compelled to publish a quick recap of all the new weekly Blu-ray Disc titles for many Tuesdays. But for one reason or another I've been unable to, until now.
This new weekly article will list out every new region 1 Blu-ray Disc release for the current week with each linked directly to the title's corresponding page on Amazon.com. In addition, we will offer a poll via the HDR Forums that will allow registered and non-registered readers alike to vote on which titles they plan on picking up this week. You can vote on this week's poll right here.
Ironically the likely sales winner for this week, Madagascar: Escape 2 Africa, is actually coming out on Friday, February 6. Paramount and Dreamworks love to experiment with unconventional release dates.
Fox has a strong catalog presence this week spearheaded by one of my personal favorites, Office Space (I say this as I glance at a printer). Fans of classics will no doubt go after Being There, Kevin Smith's Zack and Miri Make a Porno should make for a solid rental, and Friday the 13th: Uncut makes a great primer for the Michael Bay produced remake.
I'll be back either next Monday or Tuesday to look over next week's releases. Until then, don't forget to cast your vote for this week's releases in the HDR Forums.
– Dan Bradley