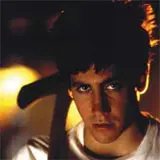 February 10th won't go down as a memorable Blu-ray Disc release week but does offer an incredibly diverse selection with a little something for everyone.
With Valentine's Day just around the corner there's no shortage of chick flicks. The Julia Roberts classic Pretty Woman is joined by Warner's new theatrical Diane Lane tear-jerker Nights in Rodanthe.
The upcoming Academy Awards are represented by Frozen River, a film I highly recommend checking out. Once you do there will be no mistake as to why its leading lady is up for an Oscar.
Other notable releases this week include the cult classic Amadeus: Director's Cut; the Thai kung fu fighter Chocolate; Spike Lee's nearly three-hour long Miracle at St. Anna; the George W. Bush biopic W.; and the Fox popular catalog titles Donnie Darko and The Boondock Saints.
If I had to choose just one Blu-ray Disc title to go after this week I'd put my money down for Donnie Darko. What titles do you plan on picking up? Stop by the HDR Forums and vote on this week's new releases poll by choosing the titles you hope to add to your Blu-ray collection. The poll is open to registered site members and visitors alike.
Check back next week when the Oscars, horror and teenie boppers collide.
– Dan Bradley