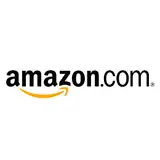 Amazon.com is performing a little more summer cleaning before the onslaught of new holiday Blu-ray Disc titles commences on September 2 in the form of a new buy 2, get 1 free Blu-ray sale.
Only 23 titles are included in this latest Amazon promotion, selected from the Fox and Sony catalogs.
To best take advantage of the deal you'll want to target the cheapest priced titles like The Fifth Element: Remastered, Black Hawk Down, The Patriot, Kung Fu Hustle and Cast Away. The prices jump several dollars after those.
The one selection that cracks us up is the inclusion of Casino Royale which will be replaced with a double-dip new edition in just two months. We recommend you want for the upcoming two-disc set rather than plunking down for the original — assuming you don't already own it.
As with all Amazon.com Blu-ray sales, this one is running for an unspecified limited time only. If you want in, better act now rather than miss the boat.
Click here to browse or shop the Amazon.com buy 2, get 1 free Blu-ray Disc sale.