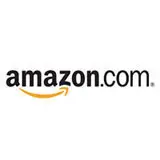 Online retailer Amazon.com has rolled out what is likely their last buy two Blu-ray Disc titles, get one free sale for this year.
This particular one includes an absolutely huge number of titles to choose from: 172 to be exact. Sorry, no The Dark Knight. But there are plenty of other solid releases.
Some of our recommendations include Planet Earth, Rambo, Dark City, How the West Was Won and 1408. Remember, the free Blu-ray is the cheapest of the three in your cart at checkout.
Click here to browse and shop all 172 titles eligible for the deal.
Amazon has set a hard end-date for this promotion of December 17. If you're interested, you have a week or so to get in on the action.