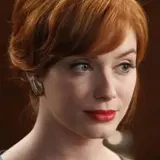 Lionsgate has struck a deal with Netflix that will give the movie rental subscription service exclusive rights in the United States to stream reruns of the first four seasons of 'Mad Men' beginning on July 27.
Under the deal, Netflix also gains the rights to distribute reruns of the next three seasons of 'Mad Men' after their air on AMC. In total, Netflix purchased the rights to 7 full seasons of the Emmy Award-winning series for a whopping $1 million per episode. No exact time frame between when the episodes air on AMC and when they'll appear on Netflix was offered in the announcement.
A separate agreement between the two companies signed the same time gives Canadian Netflix customers access to the first four season of 'Man Men' via streaming beginning today.
Recently Lionsgate and 'Mad Men' creator Matthew Weiner ended tense negotiations for a fifth and sixth season to be filmed and air on AMC. Though there is no deal in place for a seventh season, it is widely expected one will be reached in the coming years for what would be the final season.
'Mad Men' stars Jon Hamm, Christina Hendricks, January Jones, John Slattery, Elisabeth Moss, Vincent Kartheiser, Jared Harris, Rich Sommer, Aaron Staton, Kiernan Shipka, and Robert Morse. The fifth season will begin production in the coming months with the premiere episode airing in early 2012.