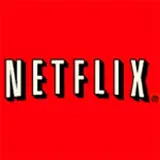 Netflix yesterday afternoon announced in a conference call that they expect 500,000 of their roughly 8.7 million subscribers to be renting Blu-ray Discs by the end of the quarter, or year's end.
This estimate comes in lieu of the new $1 monthly surcharge for every Blu-ray subscriber. The charge is designed to cover the more expensive costs of Blu-ray versus DVD.
Reed Hastings, co-founder and CEO, predicted in the call, "This number will grow over time as Blu-ray player prices fall." We'd also like to think further Playstation 3 penetration into homes will increase the number as well.
Hastings also confirmed Xbox will roll out their new interface upgrade next month and that Netflix support will be included right off the bat. Only Xbox Gold members will have access to the service at $50/year pop.