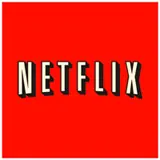 Netflix and CBS have entered into a two-year non-exclusive deal that will further expand Netflix's content library for its customers. Hulu, for now, will remain sans CBS content.
Under the deal, Netflix subscribers will gain access to instant streaming versions of popular shows in the CBS library. The shows will include a mix of recent offerings such as 'Flashpoint' and 'Medium,' as well as older catalog shows like 'Star Trek,' 'The Twilight Zone,' 'Twin Peaks,' 'Family Ties' and the original 'Hawaii Five-O.'
With the deal struck, Netflix now becomes the only premium online subscription service that includes all four major networks: CBS, NBC, ABC and Fox.
CBS president of distribution Scott Koondel noted in the official deal announcement that the studio plans to seek additional outlets to provide their catalog to viewers. This statement suggests a deal between CBS and Hulu could still be in the works.