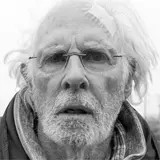 Paramount Home Entertainment has assigned a February 25 release date for director Alexander Payne's Nebraska starring Will Forte and Bruce Dern on Blu-ray and DVD, with a Digital HD arrival one week earlier on February 18.
Nebraska scored no less than six Academy Award nominations this past week including Best Picture, Best Director for Alexander Payne, Best Actor for Bruce Dern, Best Supporting Actress for June Squibb, Best Original Screenplay for Bob Nelson, and Best Cinematography for Phedon Papamichael. Thus far Nebraska has netted $9.8 million in domestic ticket sales, though has never expanded beyond 521 theater locations since its November 15 theatrical debut.
The Blu-ray edition of Nebraska is a combo pack release with DVD and UltraViolet Digital HD with the feature presentation being presented in 1080p video and 3.0 DTS-HD Master Audio (not a typo). A lone bonus feature is The Making of Nebraska (broken into The Script, Cast and Characters, Locations, Shooting in Black and White, Working with Alexander, and A Film Family).
Pre-order Nebraska on Blu-ray combo for $24.99 at Amazon.com, 38% off the $39.99 list price.
Watch the Nebraska trailer and check out the finalized Nebraska Blu-ray cover art below.