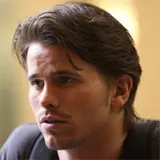 NBC has ordered an additional 9 episodes each for the freshman shows 'The Event,' 'Outsourced' and 'Law and Order: Los Angeles,' extending each to a full season order.
None of the new shows are blowing ratings out of the water but are seen as quality productions by the studio with upside ahead of them. 'The Event,' in particular, has seen viewership slide week over week but picks up once alternative viewing methods such as DVRs are factored in. The new episodes should all but guarantee we'll find out what the actual "event" is by season's end.
The fates of NBC's other two new shows still airing, 'Undercovers' and 'Chase,' as well as 'Chuck,' have yet to be determined. Rumors swirling around this afternoon suggest 'Chuck' is on the verge of securing an additional 9 episodes though NBC has yet to formally confirm or deny the full season order.