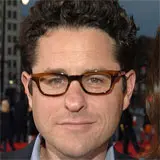 NBC has picked up the J.J. Abrams conceived show Undercovers that will begin airing this fall and likely run into 2011.
The show circles a retired married couple who are pulled back to their former job as spies. Boris Kodjoe (Resident Evil: Afterlife) and Gugu Mbatha-Raw (Bonekickers) star as the couple, Steven and Samantha Bloom.
Abrams wrote the pilot and will direct it for NBC. The pick-up is the first for next season and no surprise considering its creator is responsible for helping hatch Lost, Alias, Fringe and the Star Trek reboot.