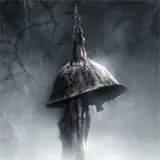 I checked out Magnolia/Magnet's Splinter on Blu-ray Disc tonight which is an entertaining "monster" encounter that benefits greatly from Blu-ray due to the use of digital photography.
A Splinter review is forthcoming but in the meantime I wanted to draw attention to another Magnolia film, Mutant Chronicles. This gritty sci-fi thriller starring Ron Perlman, Thomas Jane and Devon Aoki is being released on VOD and in limited theaters on April 24.
The theatrical trailer for Mutant Chronicles is included on the Splinter Blu-ray Disc. Though the trailer makes no mention of coming to Blu-ray, it is included in the menu section "Blu-ray Trailers" along with previously released Let the Right One In and upcoming Eden Log.
Check out the trailer below in case you aren't familiar with Mutant Chronicles and look forward to a likely late-summer arrival — or perhaps earlier — arrival on Blu-ray. It won't knock your socks off but these days take any hard R-Rated sci-fi film you can get.