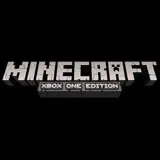 Minecraft: Xbox One Edition, Minecraft: PlayStation Vita Edition + Minecraft PlayStation 3 Edition, and Minecraft: PlayStation 4 Edition were dated this morning by developer Mojang, and some of the features have been confirmed that will be mostly good news for owners of the current Minecraft: Xbox 360 Edition and Minecraft: PlayStation 3 Edition versions of the game.
These three "slighty improved" editions of Minecraft, as Mojang is calling them, will all be available to download and own sometime in August. The cost for the Xbox One, PlayStation 4 and PlayStation 3 + PlayStation Vita (as in they come together) Editions are all $19.99.
The good news is owners of the current Minecraft: Xbox 360 Edition or Minecraft: PlayStation 3 Edition will get a nice price break to upgrade. The jump from PS3 to PS4 and Xbox 360 to Xbox One will only cost $4.99, and assumes you own the last-gen version of the game in disc or digital download form. This reduced price upgrade will be available for at least a year after release.
Owners of the Minecraft: PlayStation 3 Edition can opt to upgrade to the PS3 + PS Vita Edition for no cost whatsoever and games can be saved seamlessly between the two platforms. Consider the PS Vita Edition a "freebie."
All game saves from Minecraft: Xbox 360 Edition or Minecraft: PlayStation 3 Edition can be ported into the respective Xbox One and PS4 upgraded versions, however the file transfer will not work in reverse. The reason for this is the save files are much bigger on the new-generation consoles as the worlds are rumored to be upward of 35 times larger.
Unfortunately there will be no cross-platform play between last and new-generation consoles. For example, you cannot play online between the Xbox 360 Edition and Xbox One Edition.
Some of the Minecraft DLC skin and texture packs you currently own for PlayStation 3 or Xbox 360 will import into the PS4 and Xbox One versions for no additional cost, respectively. However, Mojang has not yet revealed which ones are making the generational jump and which are being left behind.
Source: Mojang