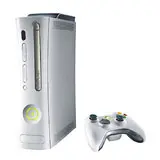 Microsoft has always held its stance when rumors have surface indicating a Blu-ray Disc add-on drive was coming to Xbox 360. Under no circumstances did such a device exist. There would be no encore performance of the HD DVD add-on drive failure.
Xbox 360 owners holding out for a Blu-ray Disc add-on drive can, as of today, throw those dreams down the garbage disposal. Microsoft has made their stance clear. Streaming movies is where they are headed.
It was announced during the Microsoft E3 press conference today that starting this fall, select television shows and movies would be available for streaming download in full 1080p resolution, the same as Blu-ray Disc. There will be no download time as the movie will, in theory, start playing immediately thanks to a new proprietary technology developed by Zune.
The catch with this new technology is the video will start at a lower resolution to speed up playback and then transition into 1080p once enough information has been streamed.
Microsoft also confirms 5.1 audio support but makes no mention of lossless in their press materials. That leads me to believe 5.1 Dolby Digital is the max bitrate available but I'll be sure to get that clarified in the near future.
Rewind and fast-forward will also be available, though presumably fast-forward will not work until the film has completed downloading.
Is this a threat to Blu-ray Disc sales? I don't think so. There is a market for downloading movies as already proven by iTunes, Xbox Live Marketplace and the Playstation Network, amongst other platforms. Blu-ray still delivers the most stable video, lossless audio and bonus features on a physical disc — something us old-timers love to look at on a shelf.
I'll have more on 1080p video movies and television via Xbox Live and Xbox 360 later this week.