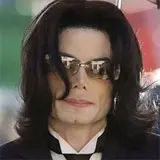 Michael Jackson: The Movie is rapidly moving closer towards becoming a reality as several movie studios make aggressive astronomical bids for the theatrical and home video distribution rights.
According to the LA Times who cites "sources close to the negotiations," Sony Pictures has emerged as the front-runner with a whopping $50 million bid. Universal, Fox and Paramount have also submitted bids whose values are not known.
Sony's position is bolstered by the fact that their music division owns the publishing rights to Michael Jackson's solo performances with the power to block anyone else from using his songs. Couple that with their theatrical unit's big bid and its hard to imagine another studio coming out on top.
In total there are roughly 1200 hours of recorded rehearsal footage in high definition of Michael Jackson for his "This Is It" comeback tour. Of most interest to the studios is footage filmed during the final week of the performer's life which closely mirrored what the real deal would have looked like as the entire cast was in full dress and the stages were dressed. Two of the more elaborate set pieces were filmed in 3D.
Sony's plan is to release Michael Jackson: The Movie, or whatever name is bestowed upon the film, theatrically in October with a home video release likely on DVD and Blu-ray Disc in 2010. A director has not been attached or rumored for the film as of yet, but would have to be soon in order to get the movie ready in time.