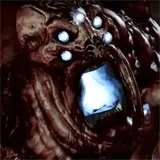 BioWare and EA have released a new trailer for Mass Effect 3 that includes some of the footage shown during a behind-closed-doors demo by project director Casey Hudson at E3 last week.
The trailer is called "Fall of Earth" and depicts the massive scale invasion of our planet that sets in motion the game's events. Many of the cut-scenes are taken directly from the E3 demo I saw last week, including a partial look at the show's most emotional gaming moment that I won't spoil here.
Mass Effect 3 is coming to stores later this year on Xbox 360, PS3 and the PC.
Click here to pre-order the Mass Effect 3 standard or collector's edition on the platform of your choice at Amazon.com.