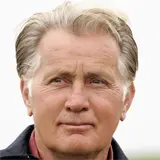 Martin Sheen has entered "final negotiations" play Uncle Ben in Columbia Pictures and Marc Webb's reboot of Spider-Man in 3D, according to THR
Uncle Ben's death in Spider-Man lore is the catalyst for turning Peter Parker, using his newfound powers for personal satisfaction, into a protector of mankind. His wife, Aunt May, has yet to be cast but could be announced any day.
The confirmed cast for Spider-Man thus far includes Andrew Garfield as Parker/Spider-Man, Emma Stone as Peter's first love Gwen Stacy, and Rhys Ifans as the as-of-yet identified villain (rumored to be The Lizard). Shooting is set to begin in December to hit the July 3, 2012 release date.