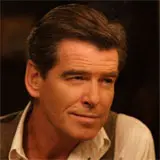 Sony Pictures Home Entertainment has announced Married Life starring Chris Cooper, Pierce Brosnan, Patricia Clarkson, Rachel McAdams and David Richmond-Peck is coming to Blu-ray Disc on September 2, day-and-date with DVD.
Married Life will be presented in widescreen 1.85:1 1080p video and 5.1 Dolby TrueHD audio.
Supplemental features will include a feature-length audio commentary with director Ira Sachs, as well as three alternate endings with optional director's commentary.
Married Life on Blu-ray will carry an SRP of $38.96. Check back regularly for high resolution cover art.
Pre-order Married Life on Blu-ray from Amazon.com for $26.95.