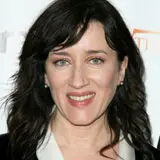 The second new actress to join Showtime's Dexter comes from one of the cable network's previous shows.
Per Deadline, Maria Doyle Kennedy has joined the Dexter Season 5 cast. She played Henry VIII's (Jonathan Rhys Myers) first wife Catherine Aragon in the first season of Showtime's period drama, The Tudors.
Spoiler Alert
In Dexter, Kennedy will play an Irish nannie hired by Dexter to take care of his kids while he's busy at work with his public and "side" job. It is not known if her character will recur throughout the season or appear in a shorter stint.
Kennedy joins Julia Stiles who was hired to appear in 10 of the 12 Dexter Season 5 episodes.