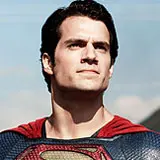 Man of Steel, the Superman reboot from director Zack Snyder and co-producer Christopher Nolan, is now available to pre-order on Blu-ray 3D, Blu-ray and DVD at Amazon.com. Though you can secure your copy now, Warner Bros. has not yet revealed the release date.
Man of Steel began its run in cinemas on June 13 and has gone on to earn $281.4 million domestically to date. Overseas box office ticket receipts total $338.2 million for a solid worldwide tally of $619.7 million.
Starring Henry Cavill, Michael Shannon, Amy Adams, Diane Lane, Kevin Costner, Russell Crowe and Laurence Fishburne, Man of Steel reboots the story of Kal-El/Clark Kent/Superman for a new generation. Warner Bros. is widely expected to unveil plans for a sequel possibly as soon as their Comic-Con panel this upcoming weekend. There's also the possibility that Warner Bros. will outline plans for a broader Justice League that builds off of the Man of Steel film.
Amazon.com has listed pre-orders with cover art (most likely temp art using an existing poster) for a Blu-ray 3D combo pack, Blu-ray combo pack, and Blu-ray Exclusive Action Figure Set (includes figures of Superman and General Zod) of Man of Steel. All versions will include the DVD and an UltraViolet copy, with the Blu-ray 3D version also including the film on Blu-ray.
It is too early to tell if any extended footage will appear on the Man of Steel Blu-ray releases in the form of a director's cut or deleted scenes. Again, Comic-Con would be the perfect platform for Warner Bros. to formally detail the home video Man of Steel bow.
Click here to pre-order Man of Steel on Blu-ray combo for $24.99 at Amazon.com, 31% off the $35.99 list price.
Click here to pre-order Man of Steel on Blu-ray combo for $29.99 at Amazon.com, 33% off the $44.95 list price.
Click here to pre-order the Man of Steel Action Figure Exclusive Blu-ray for $53.98 at Amazon.com, 10% off the $59.98 list price.