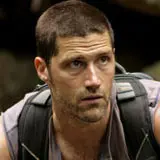 The New York Times has put together an extensive Lost Interactive Timeline to coincide with tonight's premiere of Lost's final season.
The timeline is more than just keeping track of all the time traveling dates that comprise the show. It puts the events in chronological order so you can reference them after the premiere to match up new events with what has already transpired.
I'll admit that I thumbed through this timeline right up until mortally wounded Juliet detonated the bomb. If you dig deep enough you'll uncover some neat video clips to enhance the Lost experience. According to the Blu-ray and DVD releases, Lost is all about the experience.
With that out of the way, knock my socks off Damon Lindelof and Carlton Cuse.
View the Lost Interactive Timeline