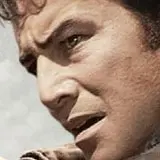 Rian Johnson's Sci-Fi thriller Looper is making its Blu-ray and DVD debut on Monday, December 31 due to New Year's Day falling on the more traditional Tuesday release date. Though its official release is still a few hours out, pre-orders have been gaining strength over the past few days and have reached a milestone at online retailer Amazon.com.
Over the course of the past 24 hours, I have watched the Blu-ray edition of Looper slowly creep up Amazon's top 10 Blu-ray Bestsellers chart. It began in the fifth slot and by early afternoon had punched through into the second position. During my last check about 15 minutes ago, Looper had taken over the number one position.
I had hoped to have a Looper Blu-ray review ready for its release date but unfortunately DVD copies were sent out for review instead. I did watch Johnson's flick and believe the hype; it's a smart and outside-the-box dip into the Sci-Fi genre more than worth your time to check out. I'm not just saying that because of the extensive make-up work on Joseph Gordon-Levitt to make him look like a young Bruce Willis. In fact, pint-sized Pierce Gagnon shows up Willis, Gordon-Levitt and Emily Blunt with an incredibly ranged performance for a youngster playing with the big boys.
Click here to purchase Looper on Blu-ray for $19.99 at Amazon.com, 44% off the $35.99 list price.