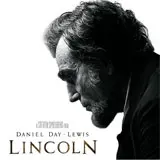 I have release date news for a pair of big upcoming Disney Blu-ray releases coming in the first quarter of 2013.
First up is Steven Spielberg's Lincoln starring Daniel Day-Lewis. The historical drama is expected to pick up a handful of Academy Award nominations, so it should come as no surprise that Disney has locked in February 26 to deliver the home video release. Expect a two and four-disc Blu-ray configurations when this one hits.
On March 5, Disney will deliver the animated journey of a video game villain looking to become the good guy with Wreck-It Ralph. Disney is planning a two-disc Blu-ray 2D and four-disc Blu-ray 3D configurations.
We'll have more on these early 2013 Blu-ray releases just after New Years.