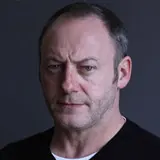 HBO has wrapped up filling out the major new additions for season 2 of Game of Thrones by adding veteran Irish actor Liam Cunningham to the robust cast.
Cunningham is set to play Davos Seaworth, a hire of new character and brother of late King Robert, Stannis Baratheon, who is tasked with helping the royal brother take the throne from sociopath King Joffrey. He figures to play an integral role throughout the second season.
The irony of Cunningham joining Game of Thrones is that he's coming off appearing in and episode Starz' now canceled Camelot series, once considered competition for the HBO runaway hit. You may also recognize Cunningham from his roles in Clash of the Titans, Harry Brown, or The Mummy: Tomb of the Dragon Emperor.
Cunningham's casting comes a day after the roles of Stannis Baratheon and Melisandre were filled.
Production on Game of Thrones season 2 will get underway before month's end. The premiere will not air until spring 2012.
Source: EW