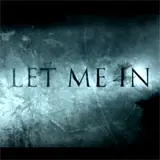 Just when you thought The Twilight Saga: Eclipse would dominate vampire news for the rest of the week, this little gem pops up to satiate vampire fans who like a little more horror in their genre.
The international trailer for Matt Reeves' Let Me In is here and offers the first look we've had at the Americanized remake of 2008's Swedish Let the Right One In. There's some irony somewhere in getting the first look at an American remake of a foreign film via a foreign trailer.
Love or hate the idea of a remake so soon after the original, you have to admit that Chloe Moretz and Kodi Smit-McPhee look appropriately creepy in their respective roles. Hopefully this version will drive moviegoers unaware of the beautifully filmed Swedish original to check that out on Blu-ray or DVD.
Let Me In comes to theaters in the US on October 1.