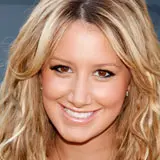 The Left Behind remake has picked up Ashley Tisdale of High School Musical fame to co-star alongside Nicolas Cage according to Deadline. Chad Michael Murray is still rumored to be in discussions for a part.
Left Behind will be based off the first in a series of Christian novels that fuse religion and faith with action and adventure. The series is centered around the Rapture and second coming of Jesus Christ. If you're not up on your Christianity, the Rapture begins with millions upon millions of Christian faith "believers" vanishing off the face of the earth, leaving those "left behind" to deal with a series of catastrophic events and a deadly villain by the name of Nicolae Carpathia.
This stab at adapting Left Behind is the second to come out of the Hollywood since the turn of the century. The first came in 2001 and was headlined by none other than Kirk Cameron. It is widely considered to be direct-to-video quality and though it spawned one sequel, additional books were not translated for the big screen.
The challenge for director Vic Armstrong and this new take on Left Behind is to strike a fine balance between appeasing Christians and audiences of all denominations and belief systems. I have read several of the Left Behind books and find them quite entertaining from an intrigue and adventure standpoint, religious undertones or otherwise. In my opinion the remake could be National Treasure at best and Season of the Witch at worst, though will most likely end up falling alongside the likes of Knowing.
Left Behind will begin production this year and be released in 2014.
Source: Deadline