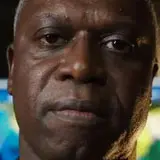 ABC has made up their mind and elected not to pick up additional episodes of freshman serial dramas Last Resort and 666 Park Avenue which had been on the bubble for the past several weeks. They will, however, air the full 13 episodes already ordered for each.
Both Last Resort and 666 Park Avenue were struggling in their respective Thursday and Sunday timeslots, respectively. Last Resort, centered around a rogue submarine docked in a small resort island that is up against corrupt government officials, dipped below 6 million viewers in its last episode and only drew a 1.2 in the 18-49 demo. That's simply not acceptable for such an advertiser friendly evening that is led by The Big Bang Theory and Two And A Half Men one-two punch.
Last Resort co-creator Shawn Ryan won't have to worry about looking for work. He is already developing the new CBS Beverly Hills Cop sequel series starring Brandon T. Jackson and featuring Eddie Murphy in a limited role. Ryan was working on Beverly Hills Cop and Last Resort simultaneously per The Hollywood Reporter, a conflict of interest ABC executives are rumored to not have taken kindly to.
666 Park Avenue's most recent ratings are similar to those of Last Resort, 4 million total viewers and a 1.3 rating in the 18-49 demo. Also like Last Resort, those ratings are a season low and have been declining steadily week-over-week. The draw of Lost vet Terry O'Quinn and spooky stories didn't resonate with viewers, despite the success of FX's spooky American Horror Story series.
Last Resort and 666 Park Avenue will each leave a hole in their respective timeslots when they go off the air for good. ABC has not yet signaled what will fill those vacant slots. Midseason newcomers such as Red Widow and Family Tools, amongst others, are the most likely candidates.
ABC had already picked up fellow newcomers Nashville and The Neighbors for full season orders, with Malibu Country receiving three additional scripts.