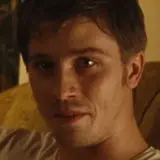 The first full trailer for director Walter Salles' theatrical adaptation of Jack Kerouac's On The Road starring Garrett Hedlund as Dean Moriarty, Sam Riley as Sal Paradise, and Kristen Stewart as Marylou has made its way online via the film's official Facebook page.
On The Road is a beatnik "generation defining" story. It follows Sal Paradise whose pursuit of freedom against the establishment sends him on a personal mission to travel America and see more of the world. His friend Dean helps provide inspiration to make the journey, while his on-again-off-again wife Marylou also plays a role in Sal's self-discovery.
Stewart is getting much of the On The Road attention in the media given her massive Twilight following. Unlike Lionsgate's Abducted which leaned solely on the shoulder of Taylor Lautner for success, this foray away from Twilight for Stewart is an ensemble effort.
Co-starring in On The Road are Amy Adams, Tom Sturridge, Danny Morgan, Alice Braga and Elisabeth Moss.
There is no official release date or distributor for On The Road as of yet, but it is expected to premiere at Cannes and will likely be picked up for distribution by the festival's conclusion, if not shortly thereafter.