Kristen Stewart is the most armored of them all in new images snapped yesterday on the Welsh set of Snow White and the Huntsman.
The Twilight star plays Snow White in the upcoming fantasy film which co-stars Chris Hemsworth (Thor) as The Huntsman and Charlize Theron as the Evil Queen. It's a darker version of the fairy tale that will feature battles and many other elements not included in the famous Disney version. The Huntsman is sent by the Queen to kill Snow White, only to have a change of heart and become her protector instead.
A big battle is exactly what Stewart is filming in the photos from the set below. According to the source, the scenes take place on foggy Marloes Sands beach where the action will commence. She is required to ride a horse for at least a portion of the fight, a departure from the young actress' usual roles that require little to no physical exertion..
The armor Kristen Stewart wears is identical to that seen in the first promotional images for Snow White and the Huntsman that were released during Comic-Con back in July. Thus far all we've seen of Stewart from this film is Snow White: the warrior. At some point she has to put on a white dress and red bows, right?
Snow White and the Huntsman from director Rupert Sanders arrives in theaters on June 1, 2012. The competing Snow White project from director Tarsem Singh drops three months earlier on March 16, 2012.
Check out the best images of Kristen Stewart as Snow White below. Head over to Pop Sugar to view a few more.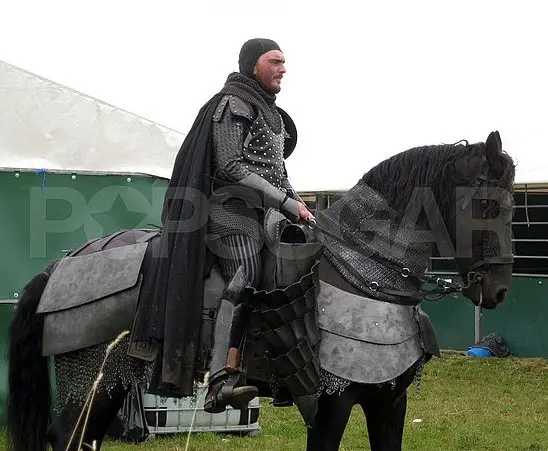 Here's that Kristen Stewart as Snow White promo image from July.