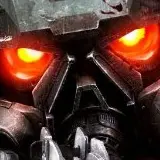 Yesterday when I checked out Killzone 3 at Amazon it was completely sold out other than a third-party seller. Now Amazon has replenished their stock and dropped the price the same time.
Today, Killzone 3 for Playstation 3 is selling for $49.99, the cheapest price Amazon is willing to let it go yet. That's a cool $10 off the $59.99 price where it originally began.
Killzone 3 came out on February 22 and has consistently appeared in Amazon's top five bestsellers list for video games since. Reviews has been overwhelmingly positive, especially for the multiplayer modes. It packs 3D and Move support making it one of the most technological advanced console games available today.
Click here to buy Killzone 3 for PS3 for $49.99 at Amazon.com.