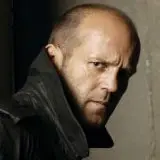 The action thriller Killer Elite starring Jason Statham, Clive Owen and Robert De Niro has set its sight on making a Blu-ray and DVD debut on January 10, 2012.
Killer Elite, which co-stars Dominic Purcell, Yvonne Strahovski, Adewale Akinnuoye-Agbaje, Aden Young and Ben Mendelsohn, was released theatrically by Open Road Films on September 23, 2011. It made a hair over $25 million, far shy of the film's $70 million production budget.
Universal is including an UltraViolet digital copy out on the cloud with Killer Elite on Blu-ray, along with the DVD edition and deleted/extended scenes. The feature will be presented in 2.4:1 1080p video and 5.1 DTS-HD Master Audio.
Check out the Killer Elite Blu-ray combo pack cover art a a theatrical trailer below.