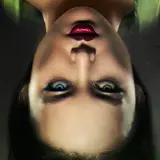 Keanu Reeves has avoided high profile films since 2008's The Day The Earth Stood Still. That will change later this year with the release of director Carl Rinsch's 47 Ronin, for which you can now watch a first trailer for below.
47 Ronin, which co-stars Hiroyuki Sanada, Ko Shibasaki, Tadanobu Asano and Pacific Rim's Rinko Kikuchi, tells the tale of 47 banished samurai who come together to avenge the death of their murdered master. In order to succeed, they have to call upon the special skills of a half-breed samurai (Reeves) they once rejected.
Mixing adventure with fantasy, 47 Ronin aims high with its elaborate landscapes and mythical creatures set within 18th century Japan. Though the film is loosely based on real-life events, this American adaptation of the story takes a definite fantastical approach to telling the story.
Reeves looks to be back in his Matrix element judging by the first 47 Ronin trailer. While it might take some getting used to his beard, his character means all business and will take on a number of supernatural foes including over-sized beasts and a femme fatale who morphs into a dragon-snake creature.
Universal has pegged December 25 to release 47 Ronin where it will be going up against The Hobbit: The Desolation of Smaug that releases 12 days earlier.
Watch the 47 Ronin trailer below, followed by four character posters.