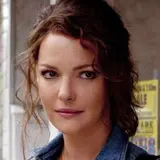 Lionsgate has moved up the Katherine Heigl comedy One For The Money from July 8 to June 3 which pits it against a band of young mutants trying to find their way in a decidedly human world.
The decision was made by Lionsgate so One For The Money would not be pitted against potentially stiff competition that could erode box office business. Sony's The Zookeeper starring Kevin James and Warner Bros. Horrible Bosses, both comedies, are already locked into the July 8 slot.
Instead Katherine Heigl will wage war at the box office with Fox and Matthew Vaughn's X-Men: First Class, a big tentpole film geared toward male audiences. One For The Money will hope to cash in on the females with no interest in watching a furry blue man or scaly blue girl running around in the 1960s.
Source: Variety