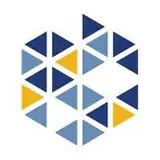 Kaleidescape has partnered with Warner Bros. Digital Distribution in a multi-year pact that aims to revolutionize how films are purchased and stored. In addition, Kaleidescape has formally launched the Kaleidescape Store which will offer Warner Bros. titles via digital download and, coming early next year, UltraViolet as well.
In the deal, Kaleidescape will offer digital downloads of Warner Bros. titles via the Kaleidescape Store that precisely match Blu-ray and DVD quality. This will start with DVD titles immediately, followed by Blu-ray releases in the coming months. These downloads include all of the material found on the packaged media versions of each film such as bonus features, trailers, subtitles, lossless audio, full 1080p resolution, foreign language tracks, and more. This marks the first time bonus content has been made available for digital download by any studio, and will encompass catalog and new theatrical titles released day-and-date with their physical media counterparts.
Once the title is purchased and immediately downloaded to the customer's Kaleidescape server, it becomes part of their library and can be accessed at any time using the innovative Kaleidescape system – bonus features and all. It's the perfect solution for customers who don't want to build and store a potentially large and space-consuming physical disc collection. Those that want to keep buying physical discs can continue to do so and load them into the Kaleidescape system as they currently do.
Starting in March, 2013, Kaleidescape will automatically upgrade all Warner Bros. titles purchased via the Kaleidescape Store to UltraViolet, allowing customers to access the films in their library via tablets, mobile phone or other devices. At the same time, current Kaleidescape customers whom have uploaded Warner Bros. discs into their system already will be able to upgrade them to UltraViolet for a minimal cost.
I will have much more to share about the Kaleidescape software, the deal with Warner Bros., and the Kaleidescape Store in an interview with founder and executive vice president, Cheena Srinivasan, coming your way tomorrow. In the meantime, watch a short video about the Kaleidescape Store below.