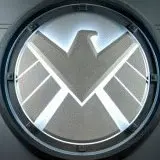 Marvel and Joss Whedon's S.H.I.E.L.D. is sure to be a hot topic in fall 2013 if the television pilot gets picked up to series. It will do well initially off of brand recognition alone.
Despite the obvious connection to Marvel's Cinematic Universe, the more we hear about S.H.I.E.L.D. from Whedon himself, the more disconnected it seems to be. And that could be troubling for ABC if the S.H.I.E.L.D. cast and stories don't come out of the gate firing on all cylinders.
Yesterday MTV caught up with Whedon in Toronto where he was promoting Much Ado about Nothing at the Toronto International Film Festival. When asked directly about S.H.I.E.L.D., Whedon admitted that he and his team are "very far" along in creating the characters and basic show framework. More surprising, he admitted that the cast – presumably all of it – would consist of all-new characters that don't appear in the Marvel Cinematic Universe.
Logistically this news isn't surprising in the least. I wouldn't expect ABC and Marvel to shell out for Scarlett Johansson, Samuel L. Jackson and Jeremy Renner to star in a television series. On the other hand, to completely alienate these established characters from the series might be a bad idea. Audiences by the millions have already been introduced to them and would immediately connect to what would otherwise look like Men in Black without Will Smith. There needs to be a link. A good place to start would be Cobie Smulders as Agent Maria Hill.
Smulders was already a television actress before Whedon brought her into The Avengers fold. It would benefit S.H.I.E.L.D. if she popped up every now and then as a superior voice to whatever superiors are cast in the show. That continuity is what will make S.H.I.E.L.D. special and unique. In my opinion, it has to be there.
Whedon will have his work cut out for him in creating what he describes as non-superheroes fighting in a superhero world. He sees them as underdogs and that makes them interesting. Maybe so, but at the very least they need to have some really cutting edge tech that the local FBI branch doesn't have access to.
We may get a sneak peek at what S.H.I.E.L.D. might be like in Item 47, the upcoming Marvel one shot short film that appears on The Avengers Blu-ray and DVD. S.H.I.E.L.D. figures heavily into the short without an expensive budget or visual effects. This is the direction I expect the series to take, if not calling upon Lizzy Caplan and Jesse Bradford to co-star.
Source: MTV