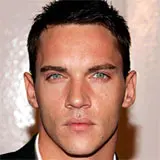 Jonathan Rhys Meyers is returning to the small screen in a period role he can really sink his teeth into.
NBC has ordered up 10 episodes of Dracula, a reimagining of the Bram Stoker story that will star the former The Tudors lead as the title character. The news broke today at the Television Critics Association (TCA) 2012 press tour.
In Dracula, the famous vampire finds himself in London during the 1890s. Under the guise of an American businessman, he enlightens the British with an entrepreneurial desire to introduce modern science. In reality he's hellbent on exacting revenge upon enemies from his past.
Dracula's plans are jeopardized when he falls for a woman that appears to be a reincarnation of his long dead wife, leading to a series of intricate twists and turns.
Producers Tony Krantz and Colin Callender, along with writer Cole Haddon, are responsible for bringing Dracula to the small screen. NBC is excited enough about the series being called a cross between "Dangerous Liaisons meets The Tudors" that they have bypassed the pilot stage and ordered up 10 episodes right off the bat. The network made the same early commitment to another new series on the way, Hannibal.
Dracula won't be the only familiar vampire coming to NBC in the near future. Mockingbird Lane, a reboot of The Munsters, will feature Eddie Izzard as Grandpa Munster.
Jonathan Rhys Meyers is the only confirmed cast member attached to Dracula at this time. Additional casting announcements and a target for the start of production will be announced by NBC at a later date.