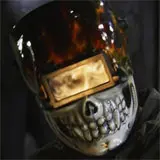 Magnolia Home Entertainment will release John Dies at the End, the new genre mash-up based on the David Wong, to Blu-ray and DVD on April 2 per a new listing at Amazon.com.
John Dies at the End is a bizarre story of a drug called Soy Sauce that allows its users to drift across time and dimensions. The only catch is that when some of them return they aren't human, and are instead twisted supernatural creatures planning an attack on mankind. The fate of humanity rests on the shoulders of two college dropouts (Rob Mayes and Chase Williamson) who are the completely wrong dudes for the job.
Unfortunately there is no additional information to share about the home video debut of John Dies at the End at this time. I will pass along all the details and cover art as soon as they are available.
Click here to pre-order John Dies at the End on Blu-ray for $20.99 at Amazon.com, 30% off the $29.98 list price.